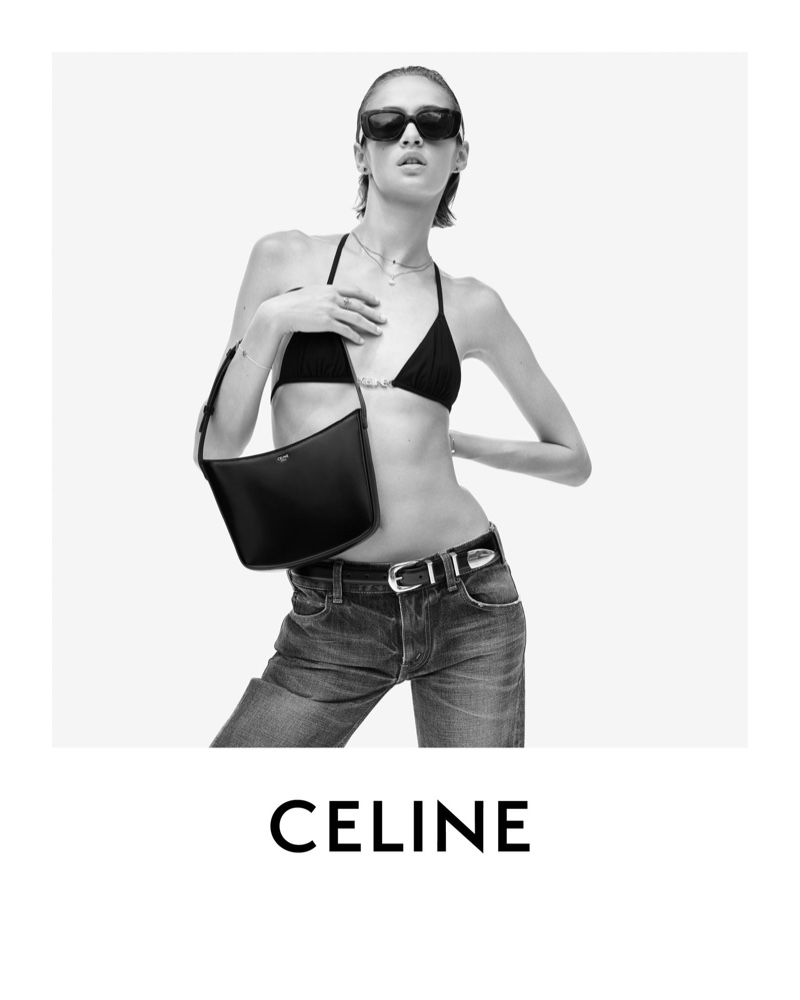 Celine shines the spotlight on its new Les Grands Classiques Session 06 Collection for 2023, which presents laidback styles with a chic appeal. Hedi Slimane, artistic director of this esteemed French luxury brand, captures model Quinn Mora in a series of black and white photographs to showcase these timeless designs. 
Celine Les Grands Classiques Session 06 Collection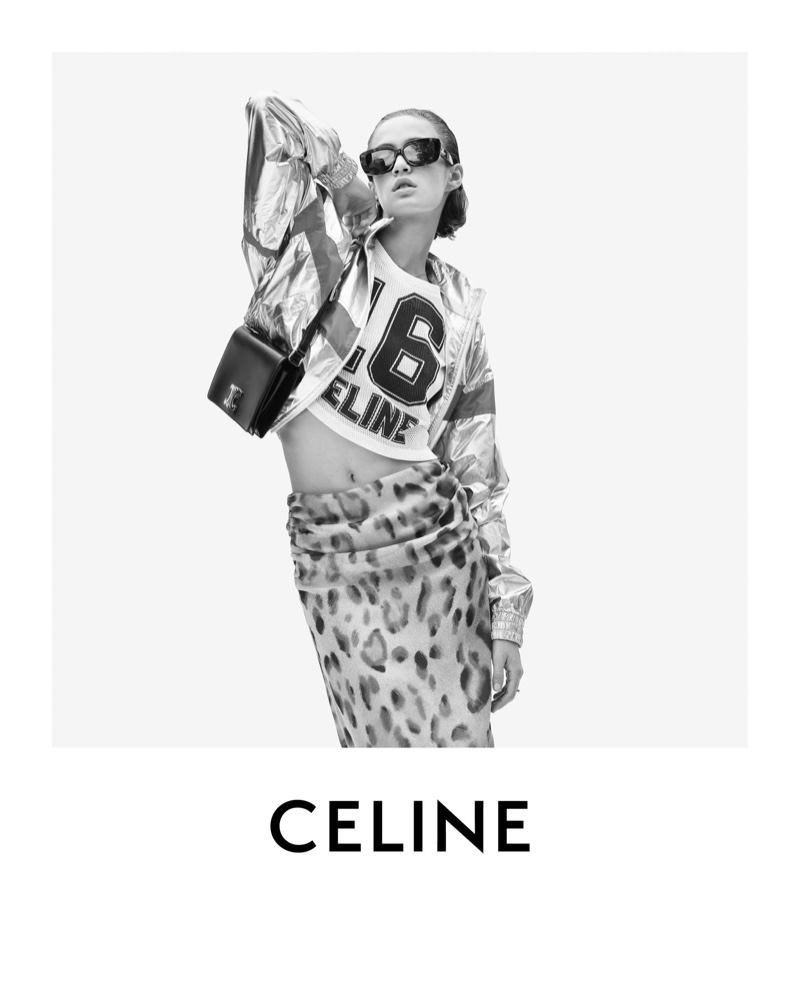 The Celine Les Grands Classiques Session 06 collection is an eye-catching wardrobe that evokes an effortless sense of luxury. From the Croque bag to the classic tailored jacket, each piece carefully blends style and quality for a distinctive look.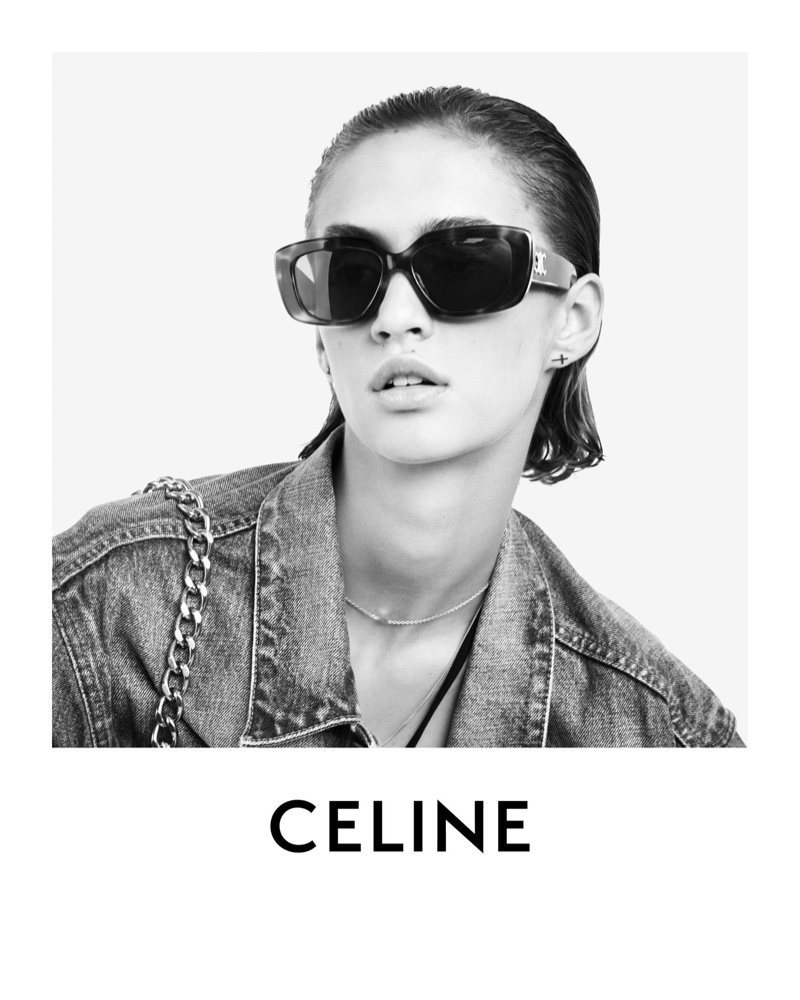 The Triomphe bikini top flaunts its hardware details, while the bootcut jeans pair well with a western-style belt. Quinn Mora struck a pose in St. Tropez for the collection, captured in June 2022. The new Celine Les Grands Classiques collection is set to hit stores on January 6th, 2023.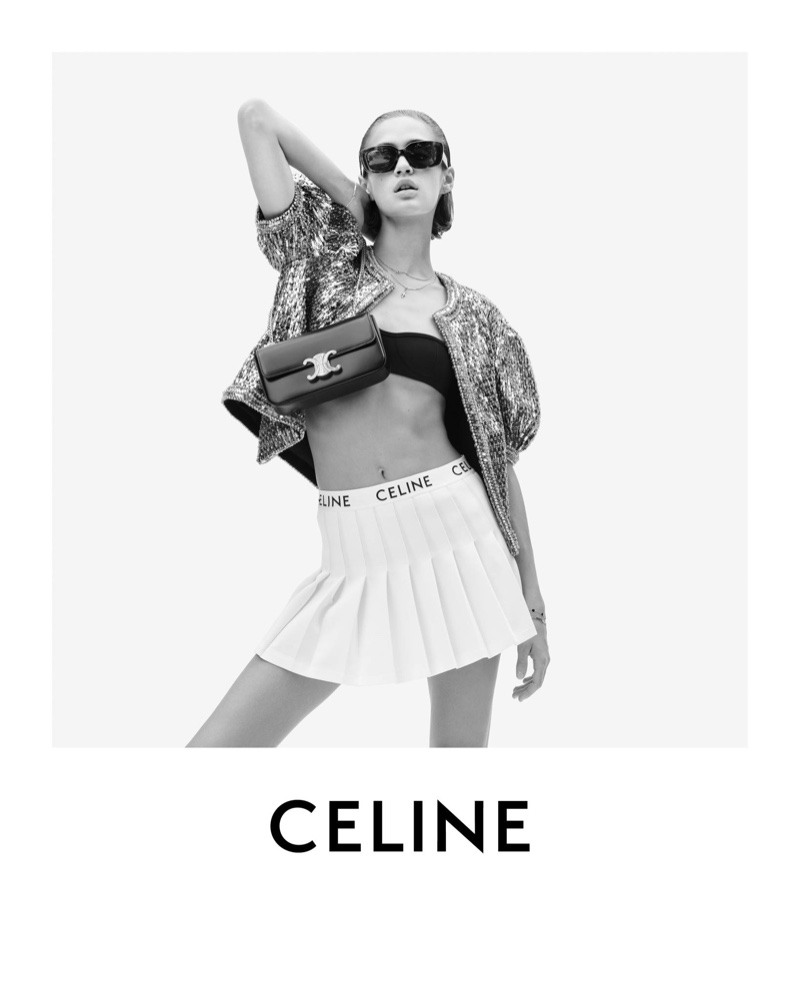 The session 06 collection is crafted for those who like a relaxed but elevated look – think mesh tees, casual jeans, flattering sunglasses, and must-have bags. Remember to check out the Celine winter 2022 campaign featuring Kaia Gerber and see Quinn in the fall 2021 collection.