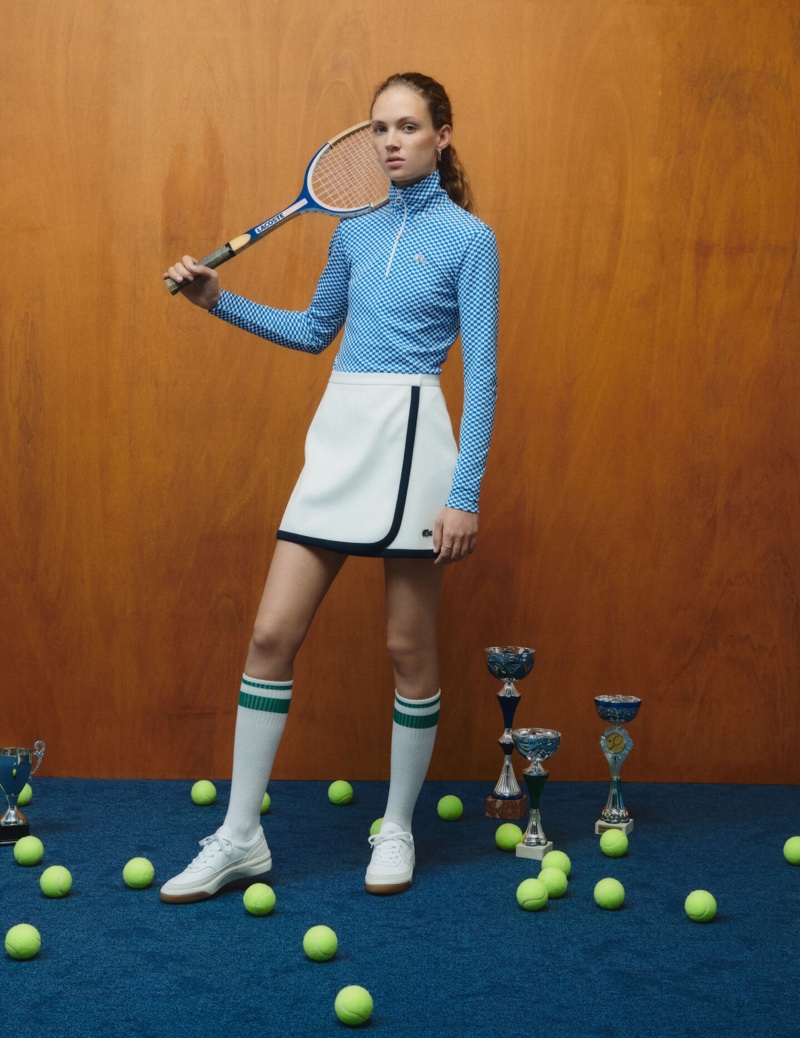 A sophisticated blend of past and present, the Goop x Lacoste collection celebrates an iconic Gwyneth Paltrow look made famous two decades ago with her role as Margot in the Royal Tenenbaums. The Wes Anderson film is well-known for its quirky and sporty style. 
Goop x Lacoste Collection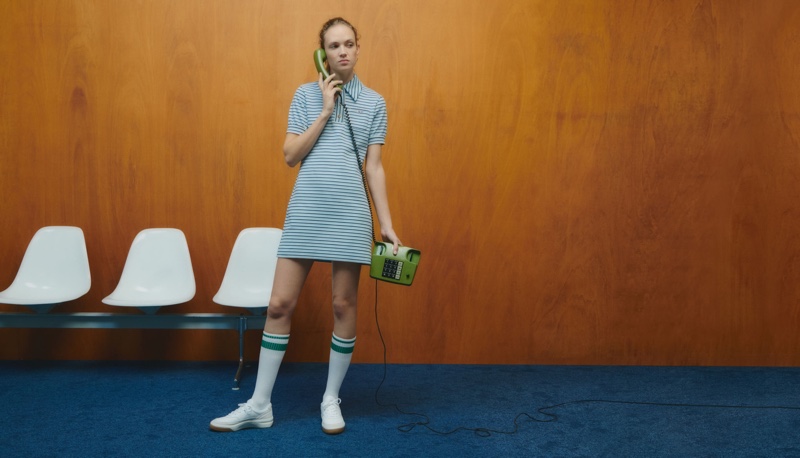 And a striped polo dress worn by the actress inspires the collaboration between her lifestyle brand, Goop, and the French sportswear label, Lacoste. Drawing on classic silhouettes, subtle colors, and timeless elegance, this line offers modern takes on archival pieces – perfect for making a statement whether you're off to the office or hitting the courts.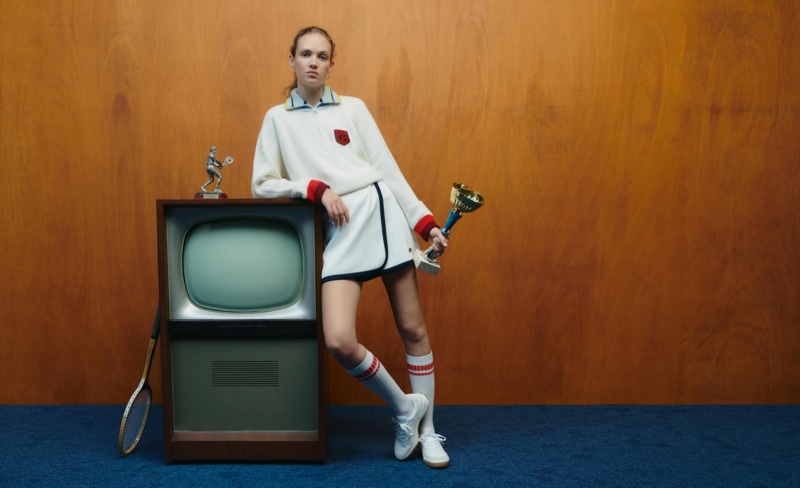 For sneakers, the collaboration remixes a 1980s-inspired silhouette straight from the French brand's archives and gives a modern update for today's trendsetter. The limited-edition style is made in all-white for a fresh look that goes with just about any outfit.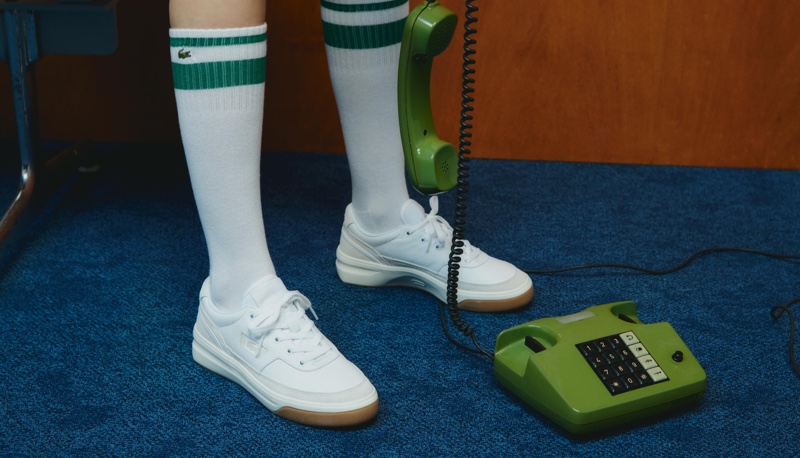 Model Adrienne Jüliger appears in lookbook images captured by Osma Harvilahti. The pictures channel retro vibes with vintage phones, cameras, and telephones. The Goop x Lacoste collection of sneakers, t-shirts, skirts, jumpsuits, and sweatshirts is offered at a range of prices from $150 to $595.